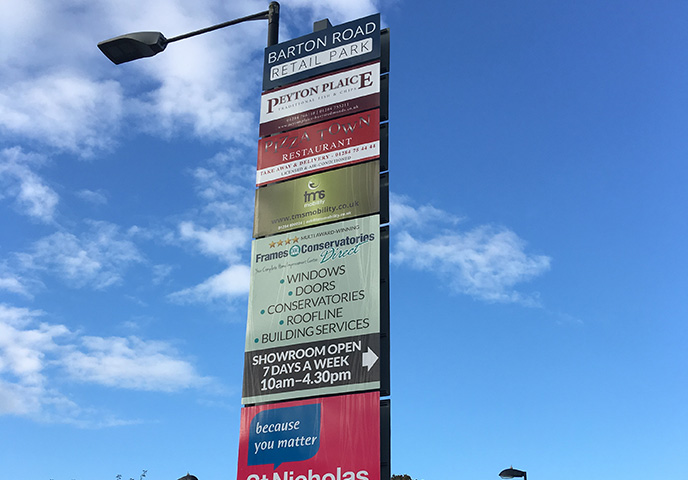 Business Signage in Bury St Edmunds
Jabu Designs Ltd is a full service design & print sign company. We can help you with any type of project, whether it is a temporary sign for one-off/annual events, or a permanently monument sign for a business.
We have in-house professional designers, based in the heart of Bury St Edmunds, who can help direct traffic to your business or event, ensuring your signage works best for you.
We can advise on the best material, size and colour for your business signage, based on the scope of your requirements.
We endeavour to turn around most projects within 1-2 weeks (installed), depending on the size of the project at hand.
Whatever your requirements may be, we can help put it together for you!
Please see a few examples of our work below;
FOR MORE INFO, PLEASE FEEL FREE TO CONTACT US FOR A NO-OBLIGATION QUOTE;
Tel: 01284 766290 or Email: info@jabudesigns.co.uk