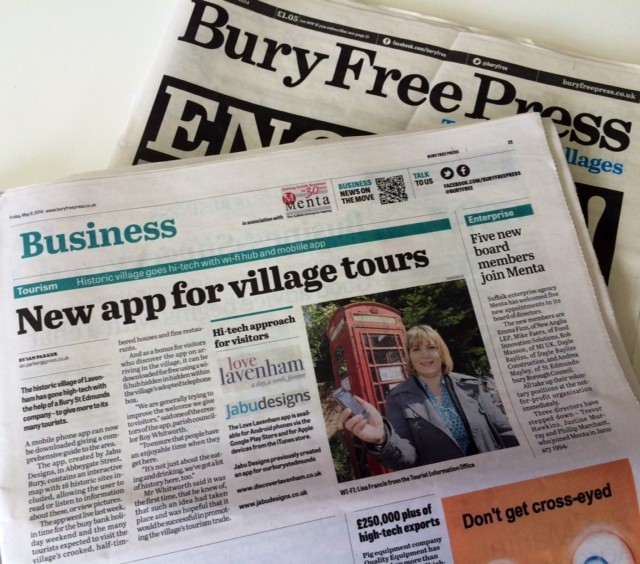 Jabu Designs creates app for tours of historic Lavenham
The historic village of Lavenham has gone high-tech with the help of a Bury St Edmunds company – to give more to its many tourists.
A mobile phone app can now be downloaded giving a comprehensive guide to the area.
The app, created by Jabu Designs, in Abbeygate Street, Bury St Edmunds, contains an interactive map with 16 historic sites included, allowing the user to read or listen to information about these, or view pictures.
The app went live last week, in time for the busy bank holiday weekend and the many tourists expected to visit the village's crooked, half-timbered houses and fine restaurants.
And as a bonus for visitors who discover the app on arriving in the village, it can be downloaded for free using a wi-fi hub hidden in hidden within the village's adopted telephone box.
"We are generally trying to improve the welcome we give to visitors," said one of the creators of the app, parish councillor Roy Whitworth.
"To ensure that people have an enjoyable time when they get here.
"It's not just about the eating and drinking, we've got a lot of history here, too."
Mr Whitworth said it was the first time, that he knew of, that such an idea had taken place and was hopeful that it would be successful in promoting the village's tourism trade.
Story Written by Bury Free Press
You can download the app(s) here;