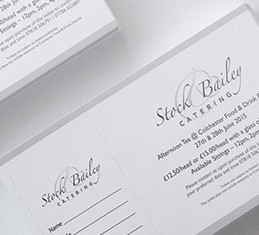 Ticket design & print.
Recent printing job for local catering company….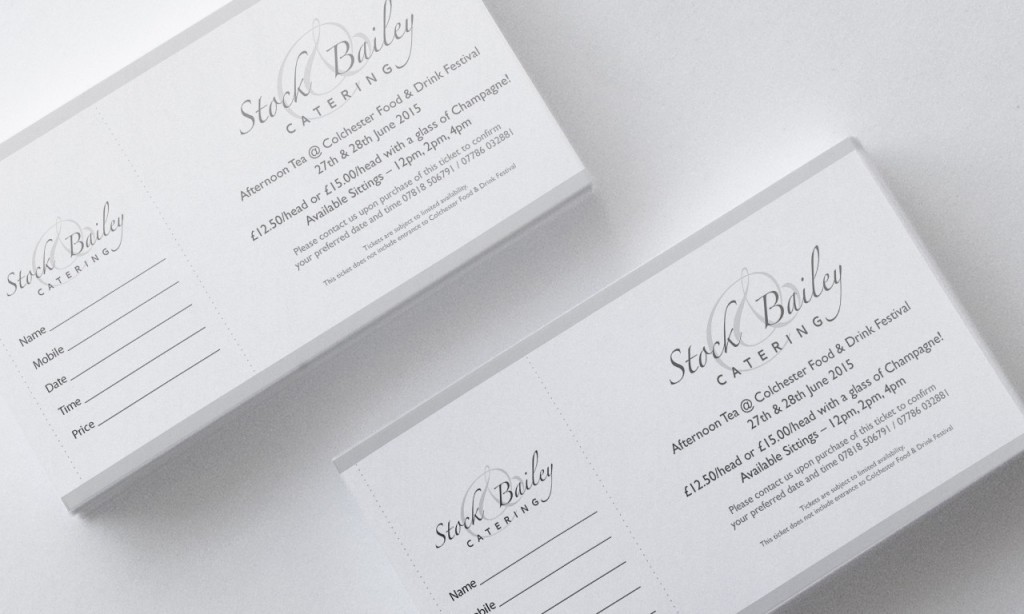 Designed, printed and delivered, 10x ticket books to Stock & Bailey Catering, Sudbury.
Be sure to get in touch and pre-book your Afternoon Tea & Champagne at Colchester Food & Drink Festival on 27th & 28th June, 2015.
Need a website and/or any design and print work?
Jabu Designs service businesses in and around Bury St Edmunds & Sudbury, Suffolk. We are able to design and print anything you require at great rates….
Why not drop us a line today and find out more….
Tel: 01284 766290 or 01787 466733
Email: [email protected]