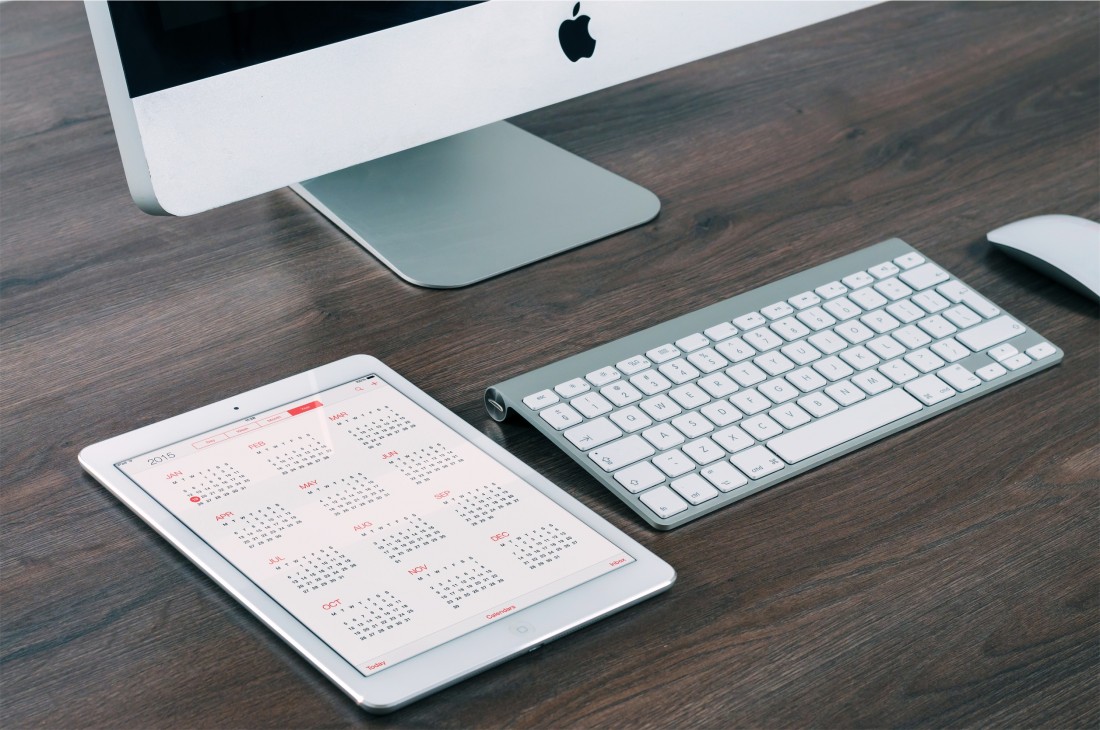 Technology in business – what to use and how to use it
Technology can help business owners leverage limited capital in smarter and more effective ways.
Here is a collection of ideas that will help you use technology in your business to do more with less and help you become more efficient and versatile. Not tech-savvy? Don't worry. Many of the ideas below include links to articles that will help you get started, quickly and painlessly.
Productivity
1. Use time tracking software.
Time tracking is useful for anyone who wants to manage time better and become more productive. The benefits of time tracking include:
• Creating a consistent method for tracking the time spent by your employees and team
• Giving you clarity on how long certain tasks take so you can make your project estimates more accurate
• Providing a documented accounting of your time so you can see what you've done and how long it took
• Helping you see where you spend your time so you can improve your personal productivity
Here are six of the best Time tracking Apps
2. Streamline your work processes with digital dictation. Dictate notes and memos, as well as record meeting, lecture, interview, and day-to-day sounds. Time to free up your hands and get rid of the traditional note pad! Stop taking handwritten notes in a note pad and start audio recording everything you need — from a to-do list to a critical memo with the use of speech.
Here is our favourite Dictation App available on iPhone and Android
3. Use project management and task management tools to stay on top of your daily business responsibilities. Trello is a popular choice. It is the free, flexible, and visual way to organize anything with anyone. Drop the lengthy email threads, out-of-date spreadsheets, no-longer-so-sticky notes, and clunky software for managing your projects. Trello lets you see everything about your project in a single glance.
4. Create a digital filing system to make it easier to sort, save, share and find documents. Find out more on how to go paperless.
5. Develop an efficient email management process that makes it easier to stay on top of the flow of messages. Follow these seven handy email management tips for improved productivity.
Money Matters
6. Use an online invoicing service to reduce the costs of collecting payment from customers. We are huge fans of Xero.
7. Use online budget tracking to keep on top of — and reduce — your expenses. Here are Ten Expense tracking Apps.
8. File your taxes more efficiently online at HMRC.
9. Create a new income stream by selling your products online and via mobile devices. Read more about Mobile Commerce in 2015.
10. Use a comprehensive accounting software to streamline your business finances. Again Xero is fantastic and offers customers a FREE trial.
11. Share digital files with your bookkeeper or accountant to improve your ongoing bookkeeping processes. We love dropbox which is FREE to sign up.
Marketing
12. Use software to create a marketing plan that you can edit, update and share with your team. we think Trello is great.
13. Use social media sites like Facebook, Twitter, Google+, Pinterest, YouTube, etc. to promote your business, products and services.
14. Start a blog related to your business and target audience. Find out more on the benefits of blogging.
15. Collect email addresses through an opt-in form on your website and start utilizing the power of email marketing.
16. Use video marketing. Find out more about the benefits of video marketing and follow tips to create a successful video marketing campaign for your business.
17. Ensure your website is responsive / Mobile friendly. What is responsive web design?
Collaboration and Learning
18. Conduct conference calls to make sure team members in different locations are on the same page. Skype is FREE and easy to use. Google hangouts are also becoming a popular choice, here is a handy video tutorial.
19. Hold a webinar or web conference for travel-free face-to-face time. Fuze is quickly becoming a favourite due to their mobile optimised software. They offer a FREE 30 day trial.
20. Expand your knowledge with online business training. Lynda.com is a popular choice with over 4000 courses and 10,000 video tutorials from recognized industry experts. Lynda offer a FREE 10 day trial.
21. Securely share, sync, and collaborate. Dropbox for Business is the secure file sharing and storage solution that employees love and IT admins trust.
22. Communicate quickly with your team through Instant Messaging (IM). Here are five of the best Instant Messaging services for small business project collaboration
Customer Service
23. Use social media to conduct customer service.
24. Set up an online help desk or ticket system to handle customer issues. Freshdesk is a popular choice and offers users a FREE Trial.
25. Allow clients to schedule appointments online at their convenience. Booking Bug is a popular choice due to its Mobile focused software and easy website integration.
26. Use online surveys and questionnaires to get customer feedback.
Mobile Working and Telecommuting
27. Create a mobile office that allows you to work productively from anywhere.
28. Use remote desktop applications to access files on your office computer, such as dropbox
29. Go paperless to save money on supplies and storage in your office.
30. Use your smartphone and select apps (that sync with the Cloud) to stay connected when you're on the go. Here are a few of our favourite smartphone Apps to help with everyday business management.
Google Analytics.
Google – My business.
Social Media. Facebook, Twitter & Instagram
Evernote. (For taking notes)
Business Banking
Dropbox (For file sharing)
Skype (For communicating)
We hope you found this article helpful, some parts of this article were researched with thanks from the following sources;
http://sbinformation.about.com/od/businessmanagemen1/a/email-management-tips.htm
http://www.smallbusinessdoer.com/how-to-go-paperless-with-a-digital-filing-system/#.VQfuk0KrdnM
http://www.computerworld.com/article/2492648/mobile-apps/10-smartphone-apps-that-can-help-track-your-expenses.html
http://techcrunch.com/2015/01/18/mobile-commerce-in-2015/