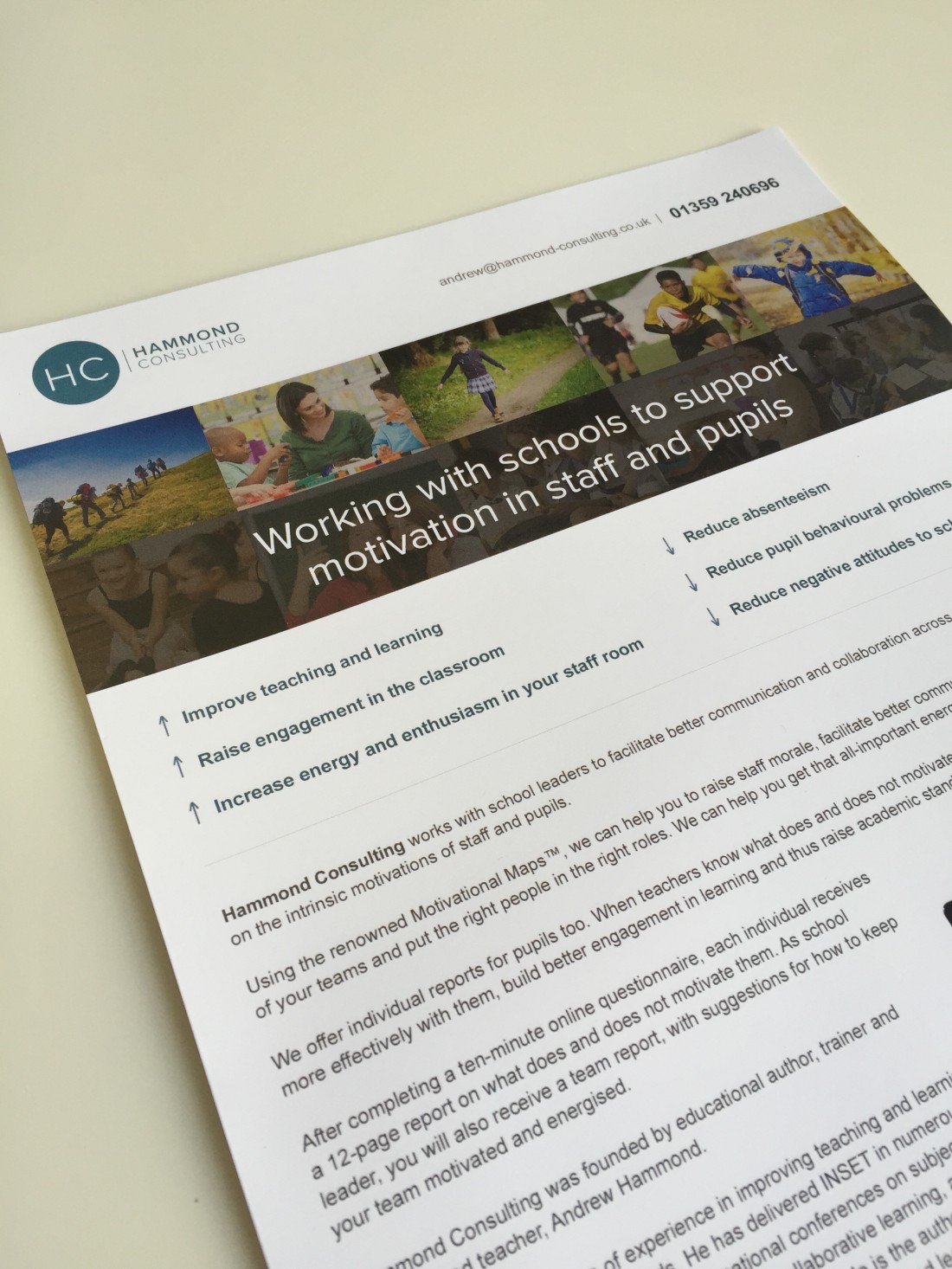 A4 Flyers for Hammond Consulting
This week we designed and printed 1000 A4 Flyers on 150gsm, silk paper, for @AndrewJHammond of Hammond Consulting.
Founded by experienced teacher, author and motivational speaker, Andrew Hammond, Hammond Consulting works with educational, non-profit and business organisations to identify what motivates staff and to improve the efficacy of teams. Using the renowned Motivational Maps®, Andrew Hammond helps individuals to find motivation at work, and works with senior leaders to raise staff morale and build more effective teams.
Along with these flyers we have also built Andrew a website, designed and printed his business cards and created him an e-shot.
Check out www.hammond-consulting.co.uk
Jabu Designs are based in Bury St Edmunds and Sudbury, so if you have a need for any type of flyers or printing for your business ,get in touch with us today!
Bury St Edmunds: 01284 766 290 Sudbury: 01787 466 733