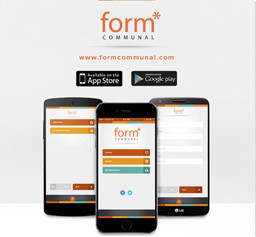 Get ready for the Form Communal app for iPhone & Android
Here at Jabu Designs we are looking forward to starting the development of the Form Communal app.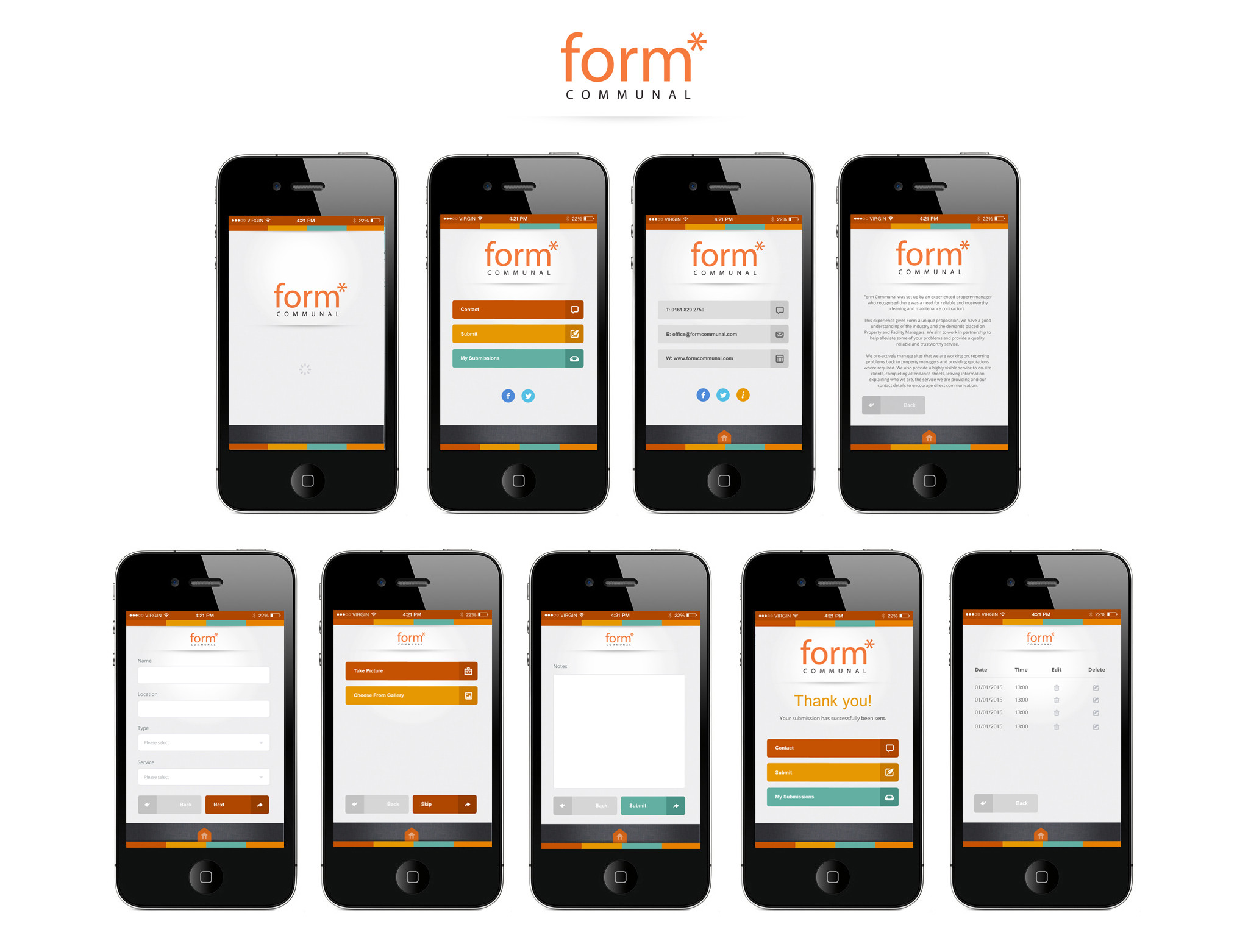 The app will be created for iPhone and Android and will help customers contact Form Communal easily, upload images, add notes, request work, request services and request a quote straight from their smart phone.
We have now completed the design and are all set to commence the development on both platforms.
Keep an eye out for this app on both the Apple app store & Google play soon!