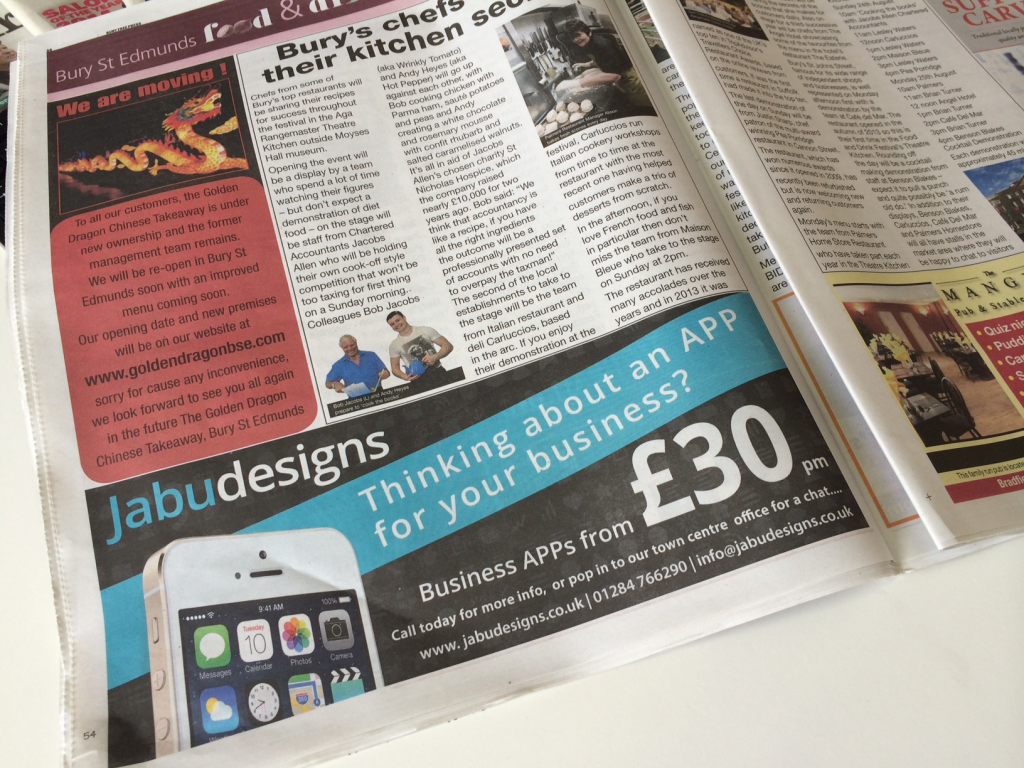 Smartphone App for Business
With an increasing amount of local businesses approaching us for mobile apps, maybe, just maybe, we are finally catching up with the other side of the pond!
With over 65% of UK web traffic now coming from mobile devices, it has never been a better time to create a mobile app for your business.
Coming from a marketing background myself, I've always believed in 'top of mind awareness', meaning your business is at the top of your potential customers mental list, when they need your service…
I'm not suggesting for a second that the internet and websites are not required, they are a huge part of our business. However, more and more businesses around the World are starting to promote their services via mobile apps. The fact remains, if your competitor has an app on the market, then they have one more marketing tool than you do and they will naturally get more business….
So what can you do?
There are two options really. The first is to have yourself a bespoke app built, this can be anywhere from £1,500, it really depends on what you are trying to achieve. Or, you can use our pre-made template, which allows you to overlay your own style, colours and design, from just £30 per month!!
We offer both options at Jabu Designs, but for the purpose of this blog I'm only going to give some brief info on the more affordable option, the pre-made template….
Here are some of the great features available to our clients on our templated apps;
Custom Appearance, GPS Directions, Contact Information, One Touch Calling, Tell-A-Friend Feature, Mobile Reservations, News Feed Feature, Podcast Feature, Social Features, Music Player Feature, Loyalty Card Feature, Custom Email Forms, Video Integration, Event Listings Feature, Event Attendance, Business Information, Native Image Gallery, Fan Wall Feature, Push Notifications, Mailing List Feature, Blog Integration.
The templated solution is a great way to 'dip your toe' in to the abyss of the app World and at just £30 per month you haven't really got much to lose, only new customers to gain…
If interested, feel free to drop us a line and we'll be happy to help… 01284 766290