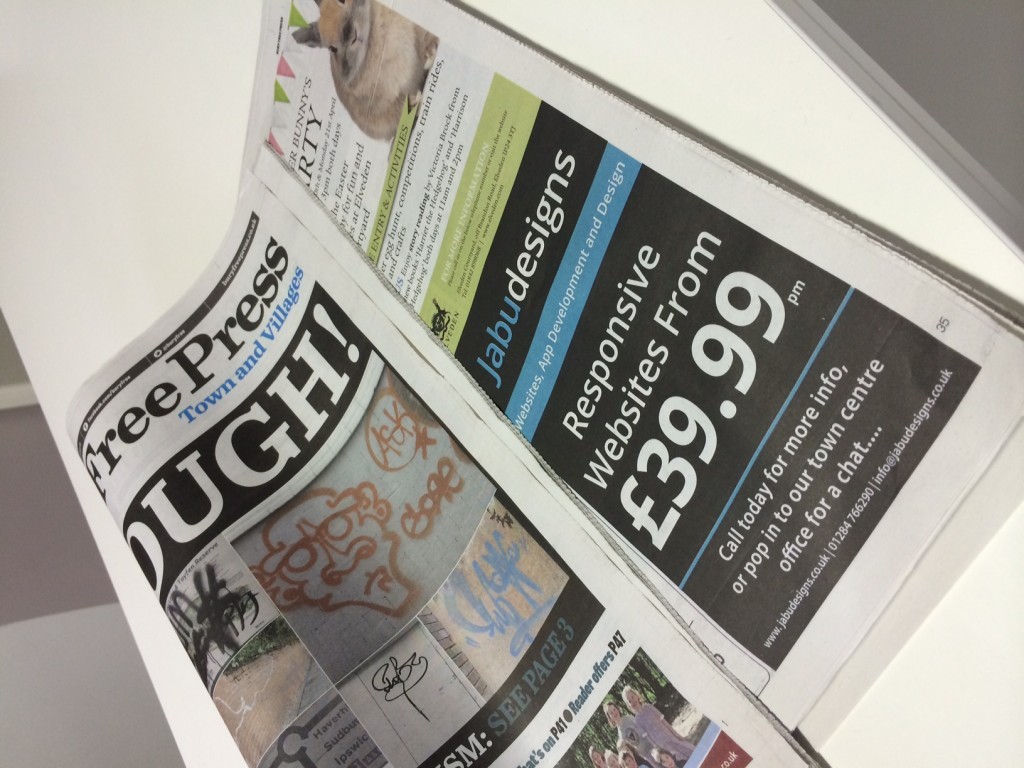 MONTHLY WEBSITE PACKAGE
Jabu Designs are pleased to announce the launch of our new monthly website packages (see our pricing tab for info).
Our affordable packages allow your business to launch, or replace your existing site with a very high quality responsive website.
There is no longer a need for you to pay out £1000′s to develop your perfect website. At Jabu Designs, Bury St Edmunds and Sudbury, you can get a custom WordPress website for as little as £39.99 +VAT per month.
Check out our price guide here
Why not give give us a call (01284 766290) and see how we can help, or pop in to our Bury St Edmunds town centre office (opp Wetherspoons) or on the corner of Station Road in Sudbury to discuss.